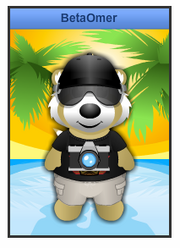 The Camera was a "glitch item". Sometime in July, the Shark-Tooth Necklace accidentally turned into this item. However, it was fixed by the Pandanda Team. During Zing Ballyhoo's last week in August he released the camera as a normal item. Therefore it is no longer a glitch item, but a real item.
Ad blocker interference detected!
Wikia is a free-to-use site that makes money from advertising. We have a modified experience for viewers using ad blockers

Wikia is not accessible if you've made further modifications. Remove the custom ad blocker rule(s) and the page will load as expected.