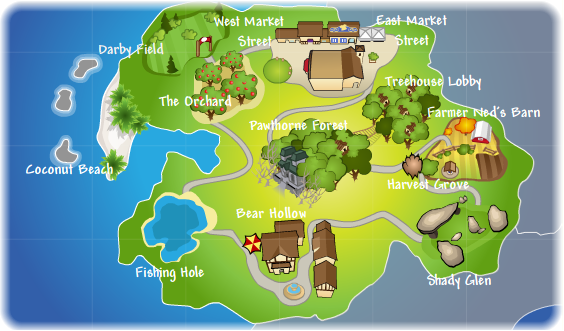 There are various rooms in Pandanda, along with Bear Hollow and East Market Street. Some areas are accessible through the Map. Other rooms have to be on foot, such as Clothing Co. and Book Nook.
Map Accessible Rooms
Edit
This List provides every Map-Accessible Rooms in Pandanda.
Walk-To Rooms
Edit

Ad blocker interference detected!
Wikia is a free-to-use site that makes money from advertising. We have a modified experience for viewers using ad blockers

Wikia is not accessible if you've made further modifications. Remove the custom ad blocker rule(s) and the page will load as expected.